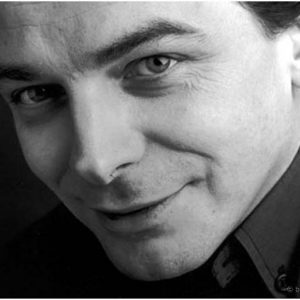 Maurizio Geri – Author, singer and composer, he began his career collaborating for more than a decade with the singer-songwriter Caterina Bueno, then guitarist and lead vocalist of Riccardo Tesi's Banditaliana and leader of one of the historical Italian manouche groups the "Maurizio Geri Swingtet".
In almost 40 years of activity he has played on about two thousand stages, from clubs to festivals all over the world, such as Folkest in Udine, Festival Parthenay (France – 1996), Clusone Jazz Festival (1997), Expo in Lisbon (1998), Festival Django Reinhardt in Samois (France 2000), Festival de Sant Chartier (France 2000), Festival d'Ete in Québec (Canada – 2000), Harrison Festival (Canada 2003, 2014), Port Fairy and Blue Mountains Festivals (Australia – 2007), Accordeon festival (Vienna, 2005, 2007, 2009, 2011, 2013), Vancouver Island Musicfest (2014), Philarmonic (Lux, 2016) and many others. He has recorded around twenty-five CDs for various labels. His style blends the themes of Mediterranean ethnic music with the phrasing and improvisation of swing-manouche music, and has recently turned to song form.
---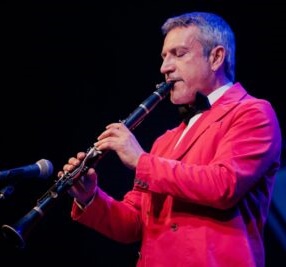 Nico Gori – Clarinets, saxophones, composition, arrangement
A very young clarinet graduate from Florence, he has been active on the Italian and international scene for over twenty years and was named best Italian clarinetist by Jazzit magazine for 2017 and 2018 and voted one of the best in the world by the American magazine DownBeat. In 2000 he won the Massimo Urbani prize asbest soloist. He has dozens of recordings as a leader and sideman to his credit. He has performed several times at numerous Italian and international festivals in Europe, Australia, the United States, Brazil and Japan. He boasts collaborations with renowned artists such as Tom Harrell, Fred Hersch, Lee Konitz, Enrico Rava, to name a few. He has been a member of the Vienna Art Orchestra and has been collaborating with Stefano Bollani for more than 20 years, playing in many of his ensembles. In 2014, in collaboration with Pisa Jazz, he founded the Nico Gori Swing 10tet, with which he has already released three records for Saifam Records and with which he has given numerous concerts, hosting the likes of Renzo Arbore, Fabrizio Bosso, Rossana Casale and Drusilla Foer.
"He has one of the greatest clarinet sounds in jazz and is a fearless improviser" Fred Hersch (pianist).
"Nico Gori is the best jazz clarinetist in the world. He has more than the others (Daniels, de Franco, Goodman, Wichman) in his fantastic imagination and variety in his playing".
Svend Assmussen (violin).
---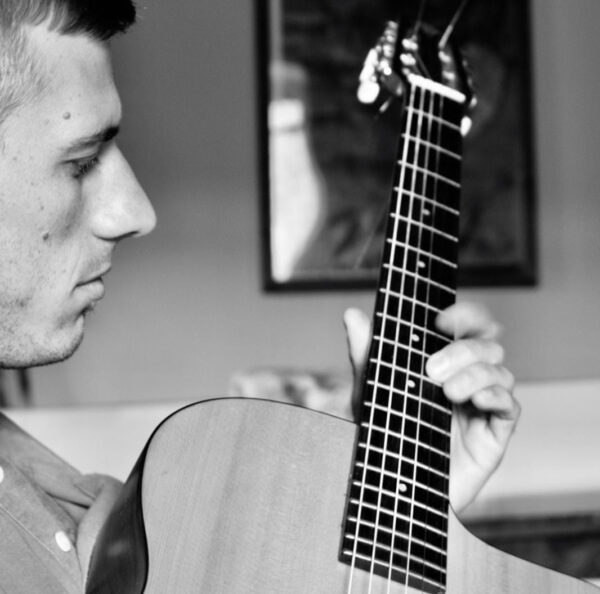 Francesco Greppi – He has been playing the guitar since the age of six and became passionate about the  music of Django Reinhardt at the age of eighteen when he started playing it with  his  teacher Pierluigi Sassetti. During the following years, he had the good fortune  to get to know numerous exponents of both Manuoche music (Tchavolo Schmitt,  Angelo Debarre, Antoine Boyer, Brady Winterstein, Maurizio Geri and Jacopo Martini) with whom he was able to deepen his style, and Jazz music (Franco Cerri, Marc Ribot, Julian Lage, Steve Coleman, Steve Swallow, Jamie Saft and Anthony Braxton).Since the summer of 2022 he has been playing together with professional musicians such as Maurizio Geri, Jacopo Martini, Nico Gori, Nicola Vernuccio, Giacomo Tosti, Claudia Tellini, Tobia Davico, Tazio Forte, Giacomo Mottola and Alessandro Medda.
---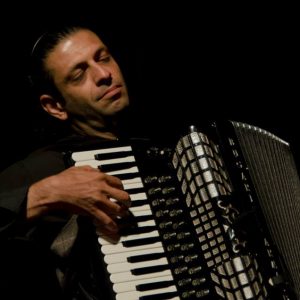 Giacomo Tosti – Giacomo Tosti was born in Perugia on 01.18.1972 and began studying the accordion in 1980 in the private school of M° Filippo Antonio Moretti, with whom he will become in 1989 a founding member of PERUGIA FISORCHESTRA. He participates very young to some national and international competitions for individual performers, achieving significant results and collaborates with Makondo formations, A.GI.MUS and the poet Vincenzo Costantino "Chinaski". In October 2007 he was born Giacomo Tosti Giacobazzi "PROJECTANGO" quartet, The repertoire ranges from Tangonuevo to Latin Jazz, but also choro and traditional music of northern Argentina.
Later he worked with Trasimeno Gospel Choir , Flaco Leo y su banda and Maurizio Geri Swingtet with whom, in addition to numerous recordings, is working on several tours.

---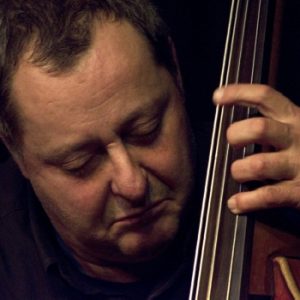 Nicola Vernuccio –  Since fourty years on stage and in teaching, counting 37 published recordings, he is part of that generation of musicians who has taken part, during the '70/80 years, at the popular diffusion of jazz music in Italy. He was in many historical music ensembles of the tuscan jazz, co-founder of the C.A.M. (Musical Activities Center), where he directed courses of doublebass and collective music. He joined gigs and tours in the european festivals in different scopes: ballet, classical music, theatre, contemporary and ethnic music.
He was founder of the Jazzartrio with Mattihas Schubert (ten. sax) and Stefano Bambini (drums) releasing the album "From Time To Time" for Splasch Records. In that fruitful period, he played in many vanguard and breaking ensembles experiencing also free music.
We remember the C.A.M. Orchestra directed by Bruno Tommaso, but also folk music bands, gipsy and manouche, classical and kletzmer, together with jazz: Vernuccio-Cordovani Sextet, Cartacanta, Jag, Dadaida, Hot Eight, Art of Alley, Lares, Mirco Guerrini Quintet, Maurizio Geri Swingtet, Strani Itineranti, Luca Di Volo, Jacopo Martini, Claudia Tellini Quintet, and many others. He attended many from the most famous names in american and european jazz scene (M.Schubert, Chet Baker, L.Konitz, Tristan Honsinger, A. Mangerlsdorf, M.Moore, G.B.Sommer, J.Betsch, L. Flores, M.Urbani, M. Avanzini, F.Sisti, M.Tamburini, S.Bollani, F.Puglisi, N.Gori, etc)
Actually, besides the activity with the Maurizio Geri Swingtet (with whom he is cooperating since 25 years) and Jacopo Martini, he is joining the band Stevland (a choice from the social songs of Stevie Wonder) and the duo Stazioni Sonore, with the vocalist Claudia Tellini.