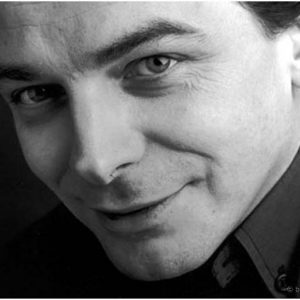 Maurizio Geri – Author and composer, he begins his career collaborating for over a decade with singer Caterina Bueno, then as guitarist and solo vocalist for Riccardo Tesi's Banditaliana and as leader of one of the first historical gypsy jazz formations, the "Maurizio Geri Swingtet".
He has been invited to major festivals in Europe, Australia and United States, such as Folkest in Udine, Festival Parthenay (France – 1996), the Clusone Jazz Festival (1997), the Expo in Lisbon (1998), Festival Django Reinhardt in Samois (Francia 2000), Festival Sant Chartier (Francia 2000), Festival d'Ete di Québec (Canada – 2000), Harrison Festival (Canada 2003), Festival of Port Fairy e Blue Mountains (Australia – 2007), Accordeon festival (Vienna, 2005, 2007, 2009, 2011, 2013), Vancouver Island Musicfest (2014), Philarmonic (Lux, 2016), he  has recorded close to 20 albums with various labels. As a guitarist, he embodies the fusion of mediterranean ethnic music with the phrasing and improvisation of gypsy swing.
---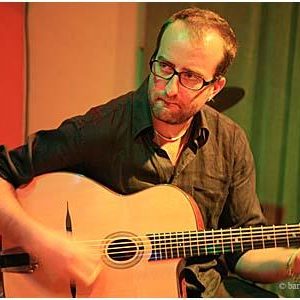 Luca Giovacchini – guitarist and composer was born in Lucca, Tuscany in 1971. He began studying classical guitar at the age of eight. As a teenager he excelled in his classical studies, completing his eighth grade exam in 1990 and receiving golden merits in theory and composition.
Influenced by his father's passion for Afro-American music, Luca took a particular interest in jazz and blues during his youth. Luca began performing at the age of fourteen, an eclectic listener and performer, he performed in various projects ranging from blues and rock, pop and folk.
Having spent time visiting and performing in Chicago and being greatly influenced by artists like T.Bone Walker, Skip James, Muddy Waters, Bill Frisell, the young guitarist soon became highly involved in the Italian Jazz scene. In the following years Luca would perform and record with various artists and institution such as "Maurizio Geri Swingtet" (winning top 10 Italian Jazz album of the year in 1998), Piano. C Reed, Michael Allen, Blues Harbour (Mimmo Mollica), Barga Jazz Orchestra directed by Bruno Tommaso, Michela Lombardi, Lu Colombo, Bobby Johnson, Alfonso De Pietro, Dwayne Thomas, Blues Factory, Dimitri Grechi Esponoza, Riccardo Onori, Bobo Rondelli, Laura Fedele and others. Also a great lover of folk and popular music, Luca has performed, written and recorded with singer-songwriters Francesco Guccini, Emma Morton, Igor Vazzaz and together with his band "Il Colectivo" (Marco Panattoni) won the prestigious "Premio Ciampi" award in 2000. Luca has been teaching privately since the age of twenty and has given many seminars and masterclasses on the history of Blues, composition and performance within diverse associations and institutions including the Music Academy (Bologna), Ass. Scenica Frammenti, Ass. Armunia.
---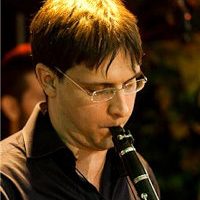 Michele Marini – He graduates in Clarinet in 2006 at Conservatorio L.Cherubini, in Florence, with Maestro Fabio Battistelli. Simultaneously he studies Jazz Improvisation with Claudio Carboni,Nico Gori,Mauro Negri and Gabriele Mirabassi. He played as solo Jazz Clarinet with Vienna Art Orchestra in 2009 and in the same year won the "LUCA FLORES AWARD", as best solo player at Barga Jazz Festival. In 2010 he won the contest "STEFANO IACOPINI I'SERIO" as best sax young player.
---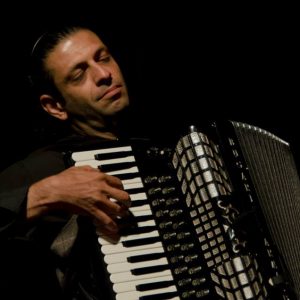 Giacomo Tosti – Giacomo Tosti was born in Perugia on 01.18.1972 and began studying the accordion in 1980 in the private school of M° Filippo Antonio Moretti, with whom he will become in 1989 a founding member of PERUGIA FISORCHESTRA. He participates very young to some national and international competitions for individual performers, achieving significant results and collaborates with Makondo formations, A.GI.MUS and the poet Vincenzo Costantino "Chinaski". In October 2007 he was born Giacomo Tosti Giacobazzi "PROJECTANGO" quartet, The repertoire ranges from Tangonuevo to Latin Jazz, but also choro and traditional music of northern Argentina.
Later he worked with Trasimeno Gospel Choir , Flaco Leo y su banda and Maurizio Geri Swingtet with whom, in addition to numerous recordings, is working on several tours.

---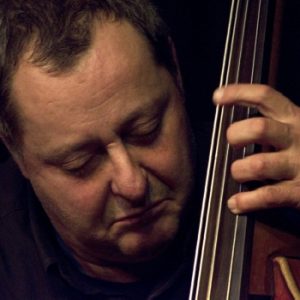 Nicola Vernuccio –  Since fourty years on stage and in teaching, counting 37 published recordings, he is part of that generation of musicians who has taken part, during the '70/80 years, at the popular diffusion of jazz music in Italy. He was in many historical music ensembles of the tuscan jazz, co-founder of the C.A.M. (Musical Activities Center), where he directed courses of doublebass and collective music. He joined gigs and tours in the european festivals in different scopes: ballet, classical music, theatre, contemporary and ethnic music.
He was founder of the Jazzartrio with Mattihas Schubert (ten. sax) and Stefano Bambini (drums) releasing the album "From Time To Time" for Splasch Records. In that fruitful period, he played in many vanguard and breaking ensembles experiencing also free music.
We remember the C.A.M. Orchestra directed by Bruno Tommaso, but also folk music bands, gipsy and manouche, classical and kletzmer, together with jazz: Vernuccio-Cordovani Sextet, Cartacanta, Jag, Dadaida, Hot Eight, Art of Alley, Lares, Mirco Guerrini Quintet, Maurizio Geri Swingtet, Strani Itineranti, Luca Di Volo, Jacopo Martini, Claudia Tellini Quintet, and many others. He attended many from the most famous names in american and european jazz scene (M.Schubert, Chet Baker, L.Konitz, Tristan Honsinger, A. Mangerlsdorf, M.Moore, G.B.Sommer, J.Betsch, L. Flores, M.Urbani, M. Avanzini, F.Sisti, M.Tamburini, S.Bollani, F.Puglisi, N.Gori, etc)
Actually, besides the activity with the Maurizio Geri Swingtet (with whom he is cooperating since 25 years) and Jacopo Martini, he is joining the band Stevland (a choice from the social songs of Stevie Wonder) and the duo Stazioni Sonore, with the vocalist Claudia Tellini.