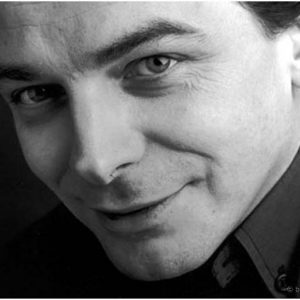 Maurizio Geri – Author and composer, he begins his career collaborating for over a decade with singer Caterina Bueno, then as guitarist and solo vocalist for Riccardo Tesi's Banditaliana and as leader of one of the first historical gypsy jazz formations, the "Maurizio Geri Swingtet".
He has been invited to major festivals in Europe, Australia and United States, such as Folkest in Udine, Festival Parthenay (France – 1996), the Clusone Jazz Festival (1997), the Expo in Lisbon (1998), Festival Django Reinhardt in Samois (Francia 2000), Festival Sant Chartier (Francia 2000), Festival d'Ete di Québec (Canada – 2000), Harrison Festival (Canada 2003), Festival of Port Fairy e Blue Mountains (Australia – 2007), and has recorded close to 20 albums with various labels.
---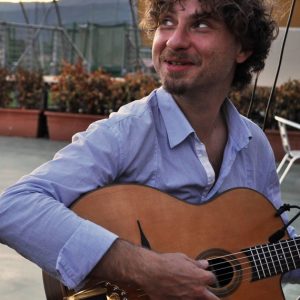 Jacopo Martini – is one of the most acclaimed and recognized interpreters of Django's music, first Italian invited to the "Django in June" campus as teacher and performer at the Smith university in Boston. His musical research took him during the years to explore different genres, from be-bop to the universe of classical guitar to modern jazz. He has played and recorded with, between others: Angelo Debarre, Enrico Rava, Stefano Bollani, Tiziana Ghiglioni, Nico Gori, Franco Nesti, Emanuele Parrini, Adrien Moignard, Gonzalo Bergara, Benoit Convert, Tcha Limberger, Antonello Salis, Nicola Vernuccio, Raffaello Pareti, Gianluigi Trovesi, Stefano Cocco Cantini, Franco Cerri, Fabrizio Bosso, Lee Konitz, Tony Scott, Mirko Guerrini, Philip Catherine.

---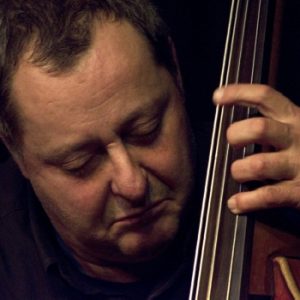 Nicola Vernuccio –  Since fourty years on stage and in teaching, counting 37 published recordings, he is part of that generation of musicians who has taken part, during the '70/80 years, at the popular diffusion of jazz music in Italy. He was in many historical music ensembles of the tuscan jazz, co-founder of the C.A.M. (Musical Activities Center), where he directed courses of doublebass and collective music. He joined gigs and tours in the european festivals in different scopes: ballet, classical music, theatre, contemporary and ethnic music.
He was founder of the Jazzartrio with Mattihas Schubert (ten. sax) and Stefano Bambini (drums) releasing the album "From Time To Time" for Splasch Records. In that fruitful period, he played in many vanguard and breaking ensembles experiencing also free music.
We remember the C.A.M. Orchestra directed by Bruno Tommaso, but also folk music bands, gipsy and manouche, classical and kletzmer, together with jazz: Vernuccio-Cordovani Sextet, Cartacanta, Jag, Dadaida, Hot Eight, Art of Alley, Lares, Mirco Guerrini Quintet, Maurizio Geri Swingtet, Strani Itineranti, Luca Di Volo, Jacopo Martini, Claudia Tellini Quintet, and many others. He attended many from the most famous names in american and european jazz scene (M.Schubert, Chet Baker, L.Konitz, Tristan Honsinger, A. Mangerlsdorf, M.Moore, G.B.Sommer, J.Betsch, L. Flores, M.Urbani, M. Avanzini, F.Sisti, M.Tamburini, S.Bollani, F.Puglisi, N.Gori, etc)
Actually, besides the activity with the Maurizio Geri Swingtet (with whom he is cooperating since 25 years) and Jacopo Martini, he is joining the band Stevland (a choice from the social songs of Stevie Wonder) and the duo Stazioni Sonore, with the vocalist Claudia Tellini.